FOTAZ Family Night
Thursday, May 24, 2018
5 pm - 7 pm
Free for FOTAZ Members
FOTAZ Members are a valued part of our Zoo family, and we can't thank you enough for your support!
Current FOTAZ Members are invited to join us for this free exclusive event just for members. Tour the Zoo after hours, visit with zookeepers, ride the train, get up-close with some cool creatures at special animal encounters, enjoy entertainment, and more! RSVP required.
Must be a CURRENT FOTAZ MEMBER at the time of the event to attend. FOTAZ Membership Cards and Photo IDs will be checked at the gate. Only individuals included on your membership card may attend. Open Daily 9 am - 5 pm
Closed only Thanksgiving, Christmas, & New Year's Day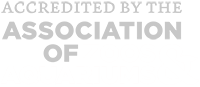 Quick Links
Address
Alexandria Zoo
3016 Masonic Drive
Alexandria, LA 71301
P: (318) 441-6810
e-Newsletter